KontrolFreek™ Compatibility
While the KontrolFreek™ thumbstick toppers are not sold by Battle Beaver, we know many of our customers use these products to further elevate their performance. Below is a comprehensive chart of all of the thumbstick styles we offer and their compatibility with the different KontrolFreek™ thumbstick top products.
Compatibility Chart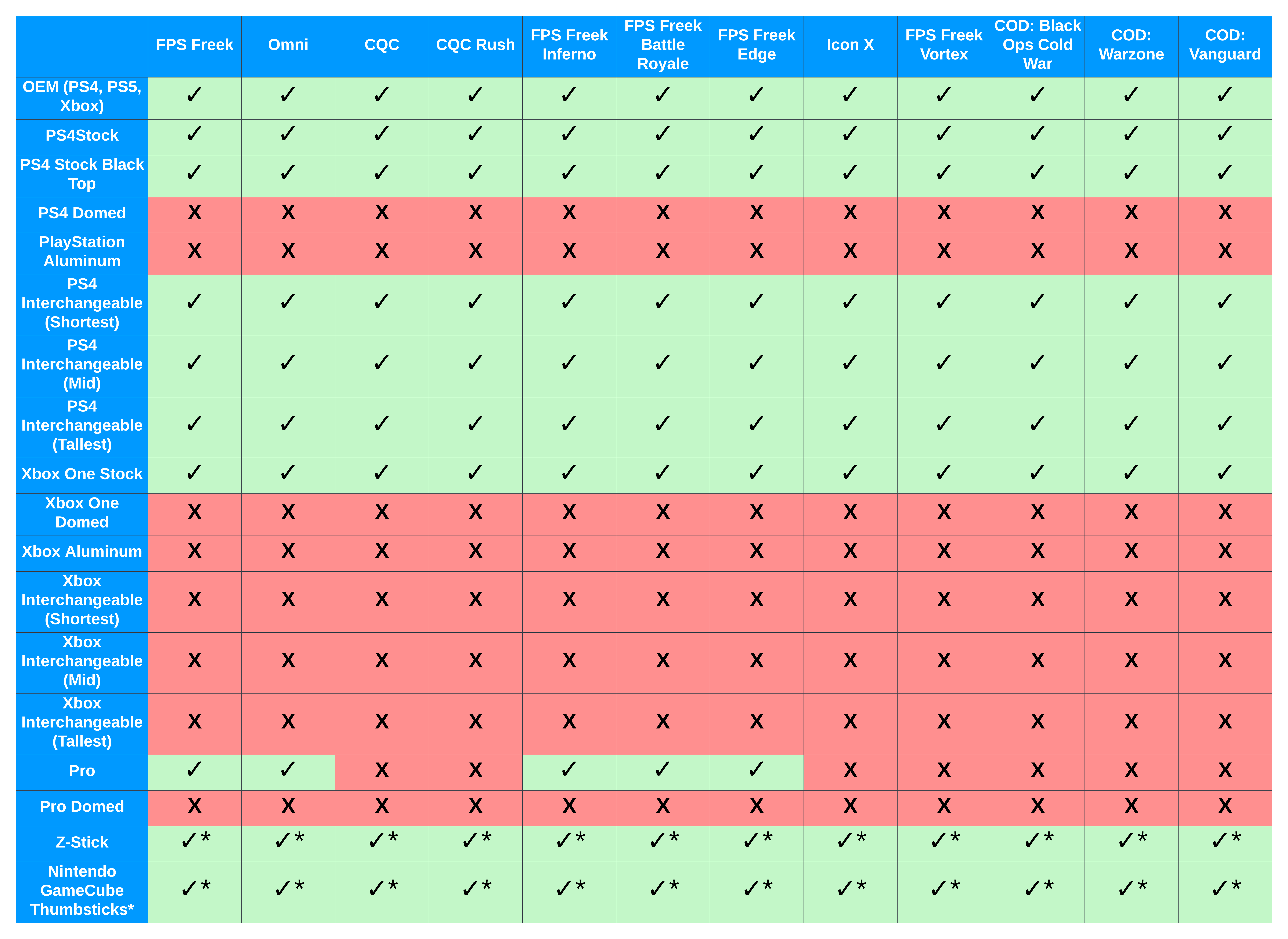 *While it is possible to use KontrolFreek™ on Z-Sticks, it is not recommended. Should you decide to use them anyway, it is recommended you use the PS4/PS5 version of the KontrolFreek™. The fit will be tight, so take care not to press too hard as it may damage the thumbstick mechanism.
*For Nintendo GameCube controllers, you will want to use the Xbox version of the thumbsticks.
KontrolFreek™ Listed Compatibility
You can use the link below to see what KontrolFreek™ recommends for each controller model.
https://www.kontrolfreek.com/pages/compatibility-guide